As a femdom phone sex specialist, I am often called up to assist aspiring sissies in their attempt to fulfill their life's dream or crossing over, from the world of men which really they rarely really belonged to to the world of sissies.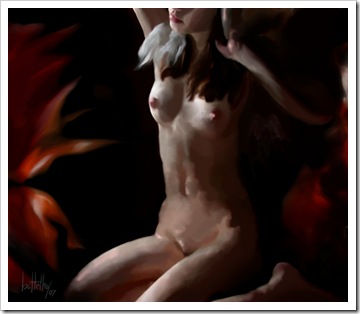 I particularly enjoy feminization phone sex when the caller is "forced" into a situation that he says he doesn't want.
It' all a question of role playing of course, and whereas in real life no nearly always means no, in the phone sex virtual world, no often times no but if you insist…
Just as it is labeled, forced feminization means the action of forcing a man into becoming feminine, by way of make up, grooming, and dressing.
Because it is "forced" it is a specialty that requires both a firm hand on the part of the Mistress and willingness to be trained on the part of the sissy.
There is a level of strict behavior enforcement imposed both before and after, before as the forcing may required some self discipline to accept the inevitable and after when the man looks all pretty in his new feminization person is commanded to go out, dressed as a woman and interact with the public, as a newly dressed sissy.
Sissy training is a phone sex art form which combines gentleness and a more forceful approach, all intended to offer the most delicious level of training for our aspiring boys and sissies.
So let us dress you up, turn you over and let you loose a new girl.
Are you sissy enough to take forced feminization like a man?
Let's find out!