Hello Fetish Phone Sex lover, I am delighted you came by.  And  I have a confession to make.  Ever thought you were too weird for your own good, what with your fetish fantasies, the touch of a silky glove on the shaft of your dick, enjoying the delights that send thrills down your balls?  Well, you are not.  I am you girl in that respect, a lover of all things sensual, particularly when applied to a nice long and thick cock.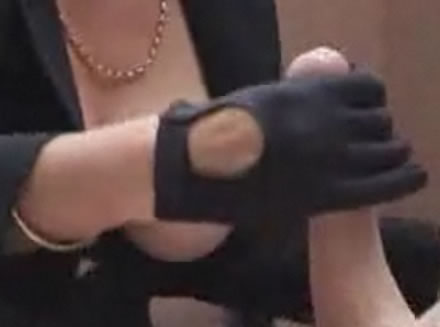 I love every thing about it.  The preparation as I dress for the task, choosing the right glove, and sliding my hand inside, enjoying the feeling of silkiness, the softness of the material on my skin.  I have a variety of sexual gloves for a whole bunch of different specialties and fetish, but when I am feeling sensual, I just need to be able to feel the cock my gloved hand is holding.
When properly "attired", glove in place, I love to look at my man, as he lays undressed in front of me, trembling with thoughts of what is to come next.
And then, just as you put a spoon in the bowl of your favorite ice cream, anticipating the moments of sheer delight, my hand reaches out for your dick, stopping just before the final touch, the one that counts.
Feeling the weight of the balls inside my fingers, opening up upwards to grab the shaft proper and stay there, idle for a while, enjoying the moment.
And as your excitement mounts, so I begin my slow silky masturbation, going up and down around your cock, from the base all the way to the head and back again.
Onwards and forwards until the final explosion, your essence shooting up towards me.
Of course there can be thousands of different ways to modify the above masturbation but I can talk about it with you during phone sex!